Published 31 / 05 / 2022 Reading time: 4 min
Rather ULM or mountain bike activity? By getting closer to the stars or by engaging the thrill mode, Roanne and its surroundings offer a great range of activities. Here you will always find a good opportunity to enjoy the beautiful canvases that nature offers. Get ready, there is something for all tastes and desires!
Feet on the ground !
By road bike or mountain bike, fans of walks in the countryside or in the middle of the forest will be happy to explore the many marked paths of Roannais. There are also very
coveted on the Roannaise coast. On foot or on horseback, you will also discover all its diversity.
Are you looking for a driving range to practice your swing? Near the Loire reservoir with Villerest lake, the Domaine de Champlong Golf Club offers magnificent views of the foothills of the Massif Central and the Beaujolais mountains... but don't let that distract you!
Focus on the "biking" activity
The territory has several areas suitable for mountain biking and mountain biking.
Cordelle : Departing from Cordelle, certified Village Sports Nature, 6 marked circuits from 8,5 to 36 kilometers are proposed. The town hall provides a room adapted for people with reduced mobility (with shower, toilets and a picnic room). Details and GPX tracks of the circuits are available on site via QR codes. In the coming weeks, 5 electrically assisted mountain bikes will be available for hire. Find out more
The Black Woods : This forest complex extends over 3 departments (Allier, Loire, Puy-de-Dôme) and culminates in Puy de Montoncel at 1287 meters. This remarkable natural area offers 70 marked circuits, over 1475 km labeled FFC, from 29 municipalities including Chausseterre, Juré and Saint-Just-en-Chevalet. A topoguide and a travel plan are on sale at Roannais Tourisme and online.
Mountain and plain mountain biking area in Roannais : This summer, 21 circuits labeled FFC, from 11 to 50 kilometers, will be offered from 6 starting points: the Great Murcins in Arcon, The Crozet, Renaison, Saint-Romain-la-Motte, Villerest and Montagny. A travel plan will soon be available at our information points and at the town halls of the departure points.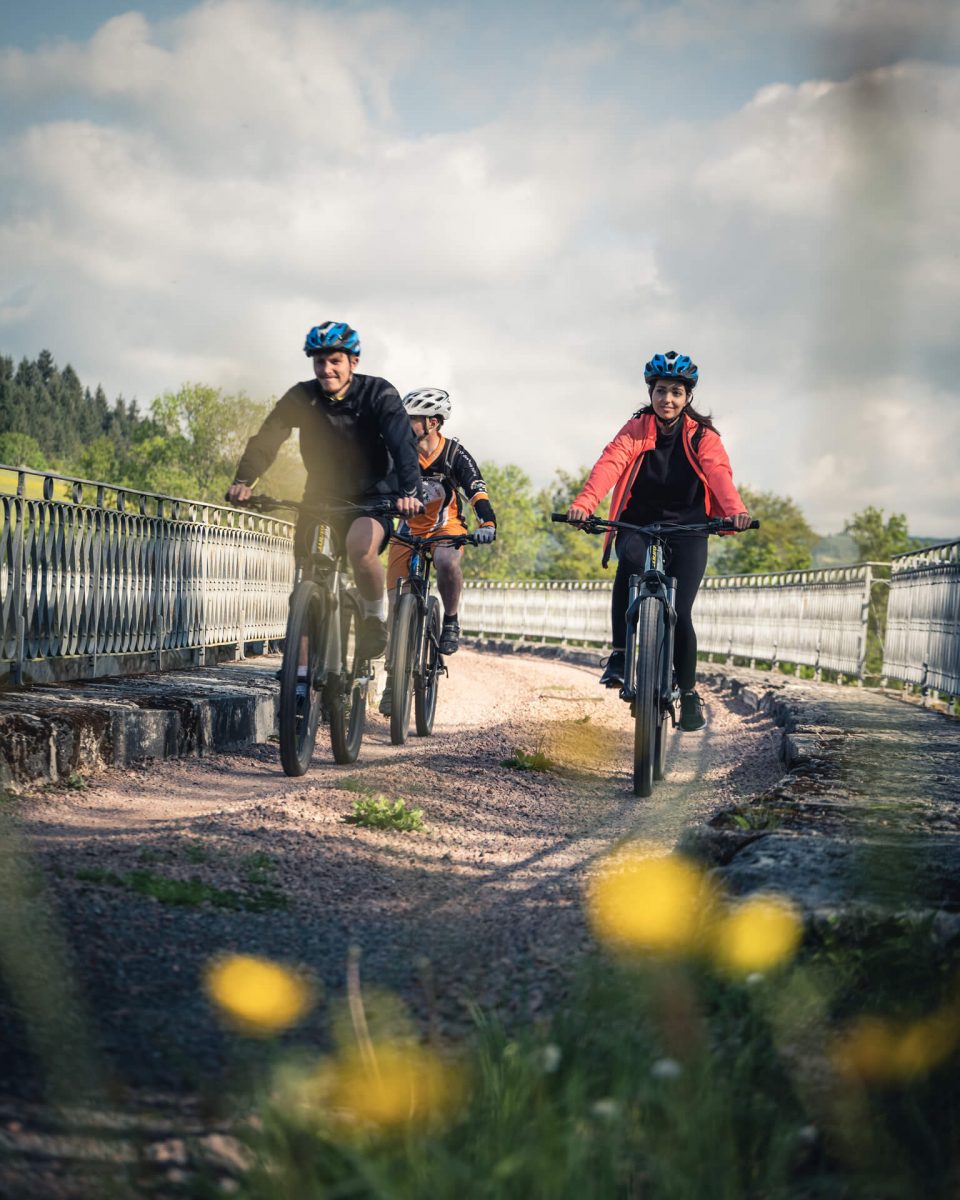 Flying through the air
In a hot air balloon, ULM or gyrocopter, the choice is wide to explore the sky of Roanne and its surroundings. Take off from the airport to be close to the clouds and observe the territory as you've never seen it before! As the day is barely dawning, seated in the basket of a hot air balloon and flying over the landscapes, we can see the Puys chain, the Alps and the Mont Blanc massif thanks to an exceptional 360° panorama between light mist and beautiful light. Take to the skies in a microlight, paramotor and gyrocopter, you almost feel like a bird on these devices that give you wings. Flying over the port of Roanne, the Villerest dam or the Loire gorges, you will be amazed! Find out more
Float on water
From the ports of Roannais, let yourself embark on a boat trip! And if the excitement is great
At the thought of taking the helm, the joy is just as great when disembarking on the banks of the Loire to appreciate the setting. In Roanne, the locals have made the port a friendly place to stroll: on sunny days, you skip the
not (or rather the quay) for a moment of relaxation aboard an electric boat without a license. In Briennon, Cordelle, Villerest and Bully, regulars and boaters handle the paddle with style (or almost) in canoe-kayak or rowing, without forgetting the pedal boats. Some treat themselves to a moment of relaxation, on the canal or by the river, fishing for pike, zander and catfish! Find out more