Published 29 / 04 / 2021 Reading time: 3 min
Keep morale high with green
If the green dominates, the depression disappears. Taking a walk in nature allows you to relax and dispel dark thoughts. So we put on our shoes and we set off on the trails of Roannais to recover from the balm in the heart and see life in… green or pink! Connect with the elements that this territory offers, essential to well-being.
The forest for a "shot" of greenery : Lespinasse forest (Vivans) and its plain hardwoods which stretch nonchalantly towards the sky. The largest forest in the department covers 490 hectares of freedom to explore on foot or by mountain bike.
Strengthen your mind
The visual stimulation induced by the contemplation of panoramas would reduce fatigue. A real breath of fresh air and a feeling of freedom often accompany this activity and allow you to refocus on yourself while taking full eyes.
The relaxing landscape: the puy de Montoncel (Saint-Priest-la-Prugne), in the Madeleine mountains, is the summit of Roannais culminating at 1287 meters above sea level. This 360 ° panoramic view must be earned but it is sublime.
Calm his heart rate and blood pressure
The effort provided by walking in the middle of nature is gentler. This helps to reduce his heart rate as well as his blood pressure. The presence of streams reinforces these effects by cleaning the mind.
The ultimate relaxing place : What could be better than a walk through the magnificent undergrowth bordering the Ban gorges (Saint-Just-en-Chevalet) to release the pressure. Meanders and cool waterfalls await you in this natural and unspoiled environment.
Reduce stress with sylvotherapy
Take a "forest bath", what a funny idea? And yet ... studies show that soaking up plants and trees lowers your stress. For 2 hours or during a 2-day cure, you can recharge your batteries and forget the worries of life.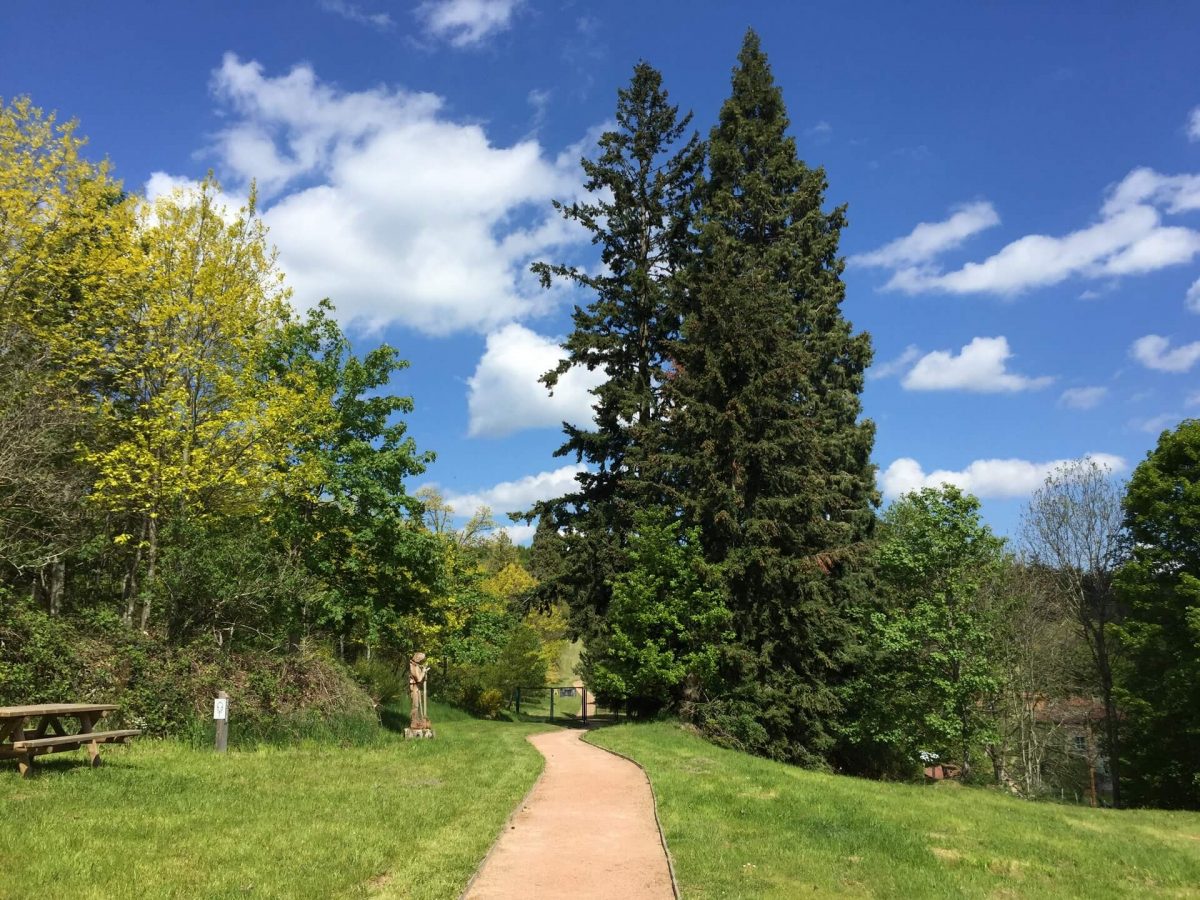 The ideal spot for a "forest bath" : les great Murcins (Arcon), a forest area of ​​120 hectares where the tree species, both coniferous and leafy, are numerous. Not far from Roanne, it provides a quick and guaranteed relaxing effect! A place to raise awareness of biodiversity, many activities are offered throughout the year, also a way for children in particular to benefit from these benefits.
Reconnect with yourself
Leave your smartphone aside while you go green. Take advantage of the terroir that the Roannais shelters and brings to life. This return to the earth, to the roots will have a structuring effect. In addition to gaining in well-being, you will gain in concentration, therefore complete fulfillment.
The place for a homecoming : the Teyssonne circuit (Saint-Bonnet-des-Quarts) and its bucolic grove where Charolais cows graze in a prairie landscape meshed with living hedges. We lace up our shoes and we go on the trails.