Published 21 / 02 / 2022 Reading time: 3 min
For several years, the Roannais tourist offices have been guiding strollers and explorers to discover the Roanne city nestled on the banks of the Loire and its surrounding villages of character. In 2022, Roannais Tourisme is offering new guided tours to discover the entire territory of Roannais. True epicureans will appreciate a short detour to one of Roanne's brasseries; as for oenophiles, they are expected in the domains of the winegrowers of the Côte Roannaise for very privileged encounters.
The 5 villages of character in Roannais
Travel back in time by exploring these charming Roannais villages in the summer! These villages bear witness to a sometimes turbulent, sometimes prosperous past and cultivate the art of staging. You may be lucky enough to enter one of the Roanne sites usually closed to the public. We guarantee that these villages with their authentic and picturesque character and remarkable architecture will remain etched in your memories.
In 2022, the "Village de Caractère en Loire" label celebrates its 20th anniversary.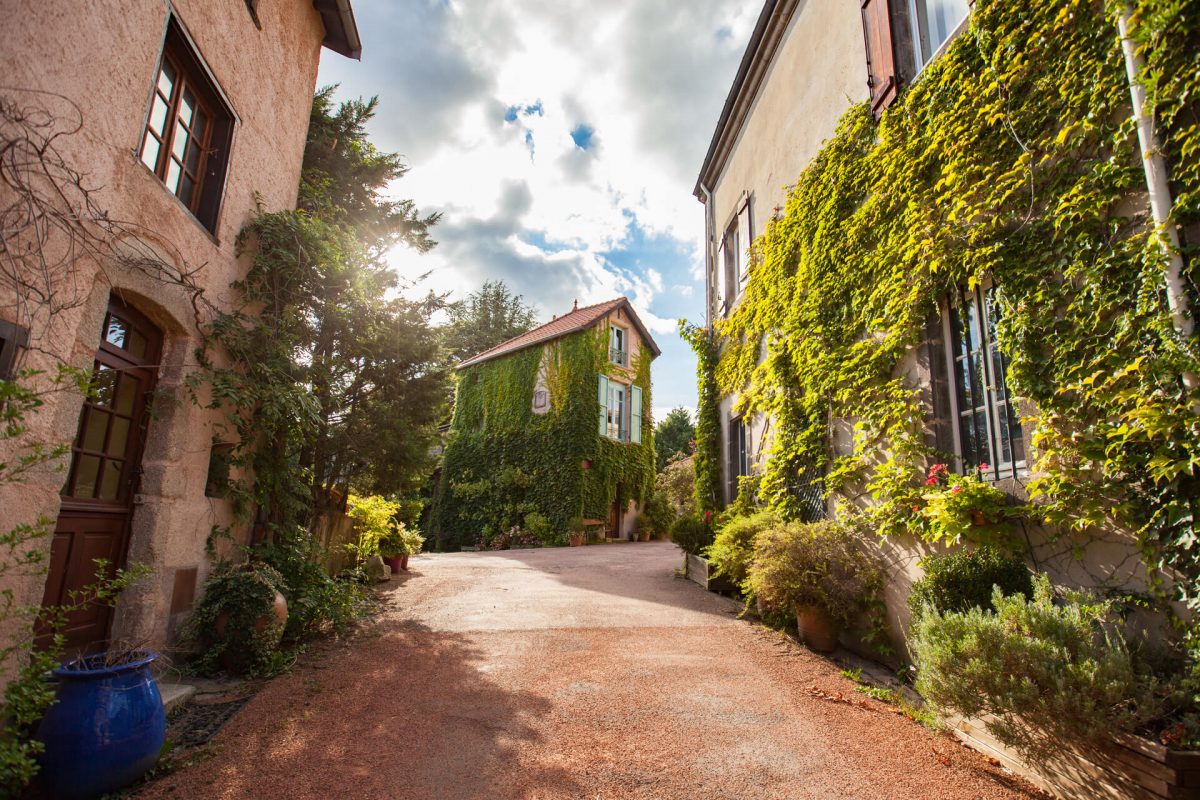 Key number
130 guided tours are offered on the territory in 2022. LEARN MORE
Village, my beautiful village!
And since one crush can hide another... extend your strolls in Roanne to other villages. As Perrous (in the process of being labeled "Village de Caractère en Loire") which will charm you with its dungeon and its charming half-timbered houses, unless you prefer the color palette of the stained glass windows and glazed tiles of Saint-André-d'Apchon. On the path of Saint-Jacques de Compostela, Noailly offers some spots conducive to reflection such as its church with remarkable pictorial decorations. Continue your journey by taking one of the paths in the village of Coutouvre, renowned for its panoramas filled with serenity.
Staff picks

The night tours of Charlieu to see the facades of old houses in a different way: Thursday evenings from July 7 to September 1 (except July 14).
The visit ofAmbierle and its bonus in July: gain access to the large company lounge of the last of the priors of Ambierle as well as to the Fournier Prioral and learn about monastic calligraphy!
The panorama over the Loire from Saint-Jean-Saint-Maurice-sur-Loire and the discovery of the manor of La Mure Chantois and its superb chimney.
The current "Open sky" art trail that adorns the Rivoire plain in Riorges with its great works in volume.
The discovery of Saint-Haon-le-Chatel which ends opposite the turrets of the Fleur de Lys district.